Here is the second of three year-end favorites lists that will be posted on our site during the month of December. This time around the focus is on tapes, and man did I listen to literally hundreds of 'em throughout the year. This is just a small sampling of some of the stuff that rose to the top of the heap. All of these titles have appeared on the podcast show during the year or soon will be. As with the previous list, I'd encourage you to follow the links provided to find out more about each of these artists and releases and do what you can to support them if you find something of interest. As always, thanks for checking in with us.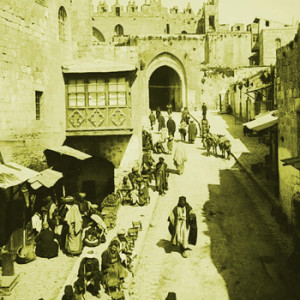 Armure – S/T (SDZ Records)
Great loner punk moves from this solo project of Frenchman, Tibo Padlock. The general atmosphere here brings to mind the 39 Clocks/Phantom Payn-axis of gloomy, minimalist punk, but done so with a strong knack for melody and hooks.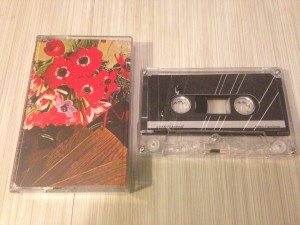 Charles Barabé – Adieu Fantôme (Cave Recordings)
Canadian sound mangler, Charles Barabé, established himself as one of the top-tier artists within the experimental cassette underground in 2014, releasing a number of excellent solo, collaborative, and split releases across various labels, including his own La Cohu. This tape was my introduction to his work and the one that I kept coming back to. It's a concise C-30 release that highlights Barabé's uncanny ability to meld disorienting electronic and exotic textures that move from moments of serene calm to outright haunted zones in the blink of an eye. Farewell ghosts, indeed!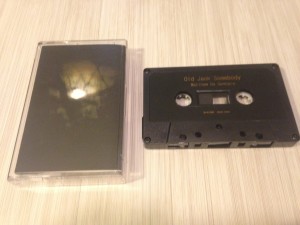 Matthew De Gennaro – Old Jack Somebody (Soft Abuse)
Having seen De Gennaro perform some of the songs from Old Jack Somebody live this Fall gave me a whole new appreciation for not only this release but also his work as a whole. There's a focused intensity and understated beauty to his work that seems to draw deeply from various folk traditions. The material for this release was recorded around the same time as last year's Chuang Tzu Motherfucker, an underappreciated gem that's well worth tracking down, too.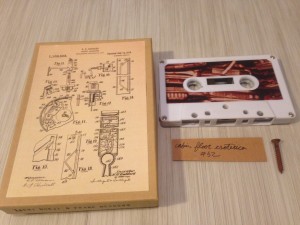 Tashi Dorji & Frank Meadows – Number Six is Sacred (Cabin Floor Esoterica)
There is some lively and compelling interplay between ace avant guitar picker Tashi Dorji and bassist Frank Meadows on Number Six is Sacred. While things get fairly "out", they also show their inventiveness and range on their respective instruments by returning to more melodic and somewhat structured pieces. This is one of many terrific tapes that Cabin Floor Esoterica released this year; I could have just as easily included the Nagual & Carl Mitchell release on this list, too.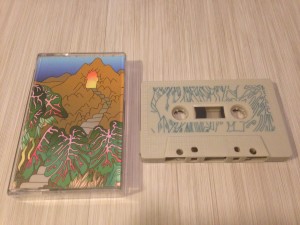 Foodman – Drum Desu (Noumenal Loom)
Foodman's music is just straight-up goofy fun in an oddball sort-of way. With its short blasts of herky-jerky, hyperkinetic beats, Drum Desu plays like the ultimate party album for those that like the idea of dancing but lack the coordination and/or attention span to pull it off. It's a nice example, too, of music that is challenging, yet still retains a sense of humor and playfulness about it.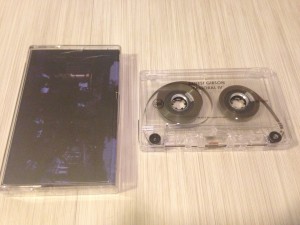 Ernest Gibson – Pastoral IV (Crash Symbols)
This is quite different from Gibson's more darkened post-punk approach heard on his Skrot Up album from last year. Pastoral IV features a collection of twenty fairly short, mostly dreamy instrumental tracks that have a decidedly, yes, pastoral, nighttime feel to them. Despite the brevity of each track, the tape still flows together quite nicely from start to finish.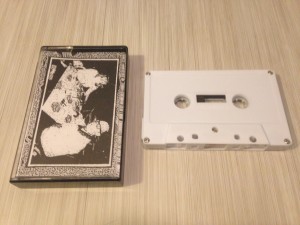 Good Area – Pronunciation (Hanson)
Following a couple of impressive releases on Kye Records, Pronunciation is probably my favorite release to come out of that puzzling place known as Good Area. "Human Machinery Sci-fi Sound," as Hanson described it, I simply love how they set their cut-up/tape collage approach in motion to those primitive rhythm machines and find their spliced vocal poetics far more interesting than most singers out there right now.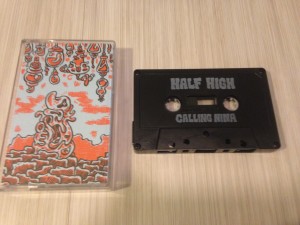 Half High – Calling Nina (Eiderdown)
First, it should be noted that Eiderdown's tapes always feature some of the coolest artwork out there in the cassette underground. Second, the back-story surrounding the life of Russian psychic Nina Kulagina, who this Australian duo were reportedly channeling on these live recordings, adds a certain mysterious creep factor to the oozing electronic séance sounds heard throughout. I get the eerie feeling that every time I hit the play button with Calling Nina, similar to listening to The Conet Project, that I might actually make contact with the other side or something else out there.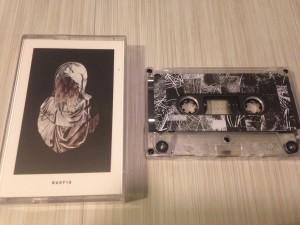 Hidden Persuaders – The Bone Forest (A Giant Fern)
As Hidden Persuaders, Andreas Brandal creates menacing industrial noise compositions using clanking metallic textures, radio static overload, and even some nuanced hand percussion. What you hear is not all harsh walls of noise, though; Brandal has an knack for slow burning tension and dynamics within each of the six tracks spread across this fine release.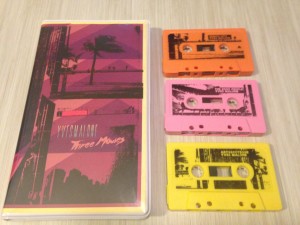 Yves Malone – Three Movies (Field Hymns)
Three tapes worth of darkened, 80's-inspired soundtrack work from Malone, a shadowy figure in the cassette underground. Sure, it's heavily steeped in the blood-pumping atmospherics of John Carpenter's oeuvre, but Malone proves himself to be an equally captivating composer of synthesized sounds.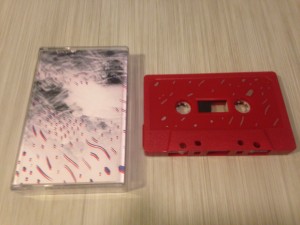 Rain Drinkers – Wood Violet (Tranquility Tapes)
The long-awaited follow-up to Yesodic Helices from 2012, and another fine example of how damn adept this Wisconsin duo is at composing highly original long-form psychedelic chamber rock. As always, Wood Violet features impeccable musicianship throughout, and Rain Drinkers are masters of restraint and slow-building suspense.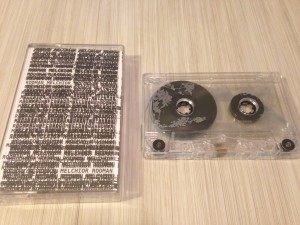 Rodman Melchoir – Rodman Melchoir/Melchoir Rodman (Fabrica)
A dazzling split release between partners Letha Rodman-Melchior and Dan Melchior-Rodman where they both weave together a dream-like collage of domestic recordings, shortwave radio grabs, sputtering tape ambience, and distant piano and guitar drift. Given Letha's sad passing earlier this year, this tape serves as a wonderful and deeply moving document of her superb talent as an artist. Hands down one of my favorite releases across any format or any other categorical breakdown from this year.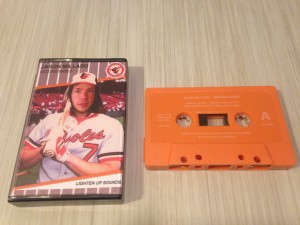 Jason Millard – Second Based (Lighten Up Sounds)
This is the most blasted singer-songwriter release I've heard in quite some time from this former guitarist of the now defunct Minneapolis group Lighted and now current member of the groups Myrrh and Land. On Second Based, Millard's first solo release, he comes off sounding in places like an early, tape-gobbled version of Pink Reason; however, this is much more spliced-up and features some amazingly cracked guitar shred.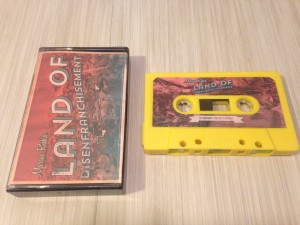 Marcus Rubio – Land of Disenfranchisement (Already Dead)
I was initially a fan of Rubio's more outré musical output but quite easily fell under the spell of his ambitious pop songs as well. Land of Disenfranchisement shows him experimenting with instrumentation and conventional song structures without losing the immediacy and emotional directness of classic pop music.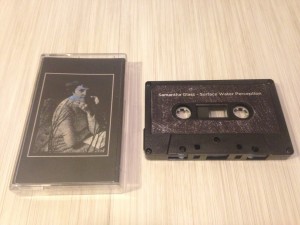 Samantha Glass – Surface Water Perception (Sacred Phrases)
Samantha Glass (a.k.a. Beau Devereaux) delivers some moving minimal synth arrangements that are shrouded in a thick cloud of dark ambiance and periodically reveal themselves as smeared pop songs. Yes, another album with a clear nocturnal feel to it. I'm sensing a pattern taking shape here in regards to my listening habits in 2014.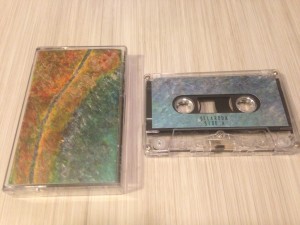 Selaroda – Polytexturalism (Sanity Muffin)
The seven "audiofilms" that make up Polytextualism unfold with a slow-moving, burbling fluidity, evoking images of deep space travels and sun-drenched horizons. The recording quality is really quite impressive, making it a perfect headphone album. It's one of many excellent releases that Sanity Muffin had put out this year.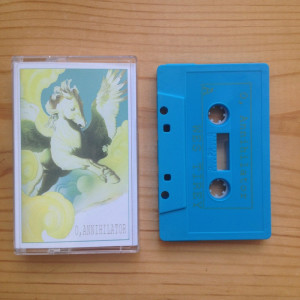 Wes Tirey – O, Annihilator (Full Spectrum)
I can't stop listening to this release. There's a raw, room sound intimacy to these country-folk songs that gives the impression that Tirey is singing directly to you in his world-weary tenor. The subtle accompaniment by Andrew Weathers and Maharaja Sweet elevates some of these songs of heartbreak and hope to another level altogether. A perfect late night album to take in alone while sipping on a few stiff drinks and pondering the bigger questions of life.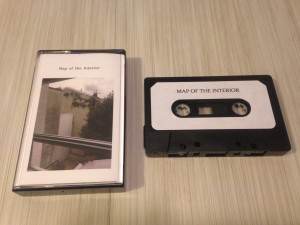 V/A – Map of the Interior (Vitrine)
A thoughtfully sequenced compilation release focused on artists working primarily with tape and voice. As Vitrine puts it: "Map of the Interior's nine tracks present a love letter to the heyday of mail-art culture and a promise that such international friendship is still thriving across postal channels and on the internet." To me, a nice example of how the "underground" is still alive and how new ideas are being hatched in basements and bedrooms around the globe.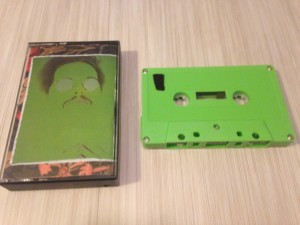 Rick Weaver – The Perfect Man (Bezoar Formations)
The Perfect Man features propulsive lo-fi soundtrack work that mixes thrift store casio pop with an almost Residents-like form of oddball exotica. There are some weirdly catchy and toe-tappin' moments throughout this one.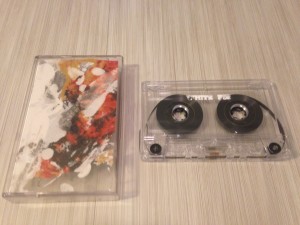 White Fir – Lake Seeds vol. 3: When My Blue Moon Turns To Gold Again (Ambivalent Soap)
Ambivalent Soap has been quietly putting out some really impressive releases throughout the year. The Derek Monypeny tape was ace, but I've been returning to this one from White Fir the most. Along with an A-side assist from Sean McCann, you get a nice arrangement of mysterious field recordings, string work, and deep drones on this third and final volume of the Lake Seeds series.