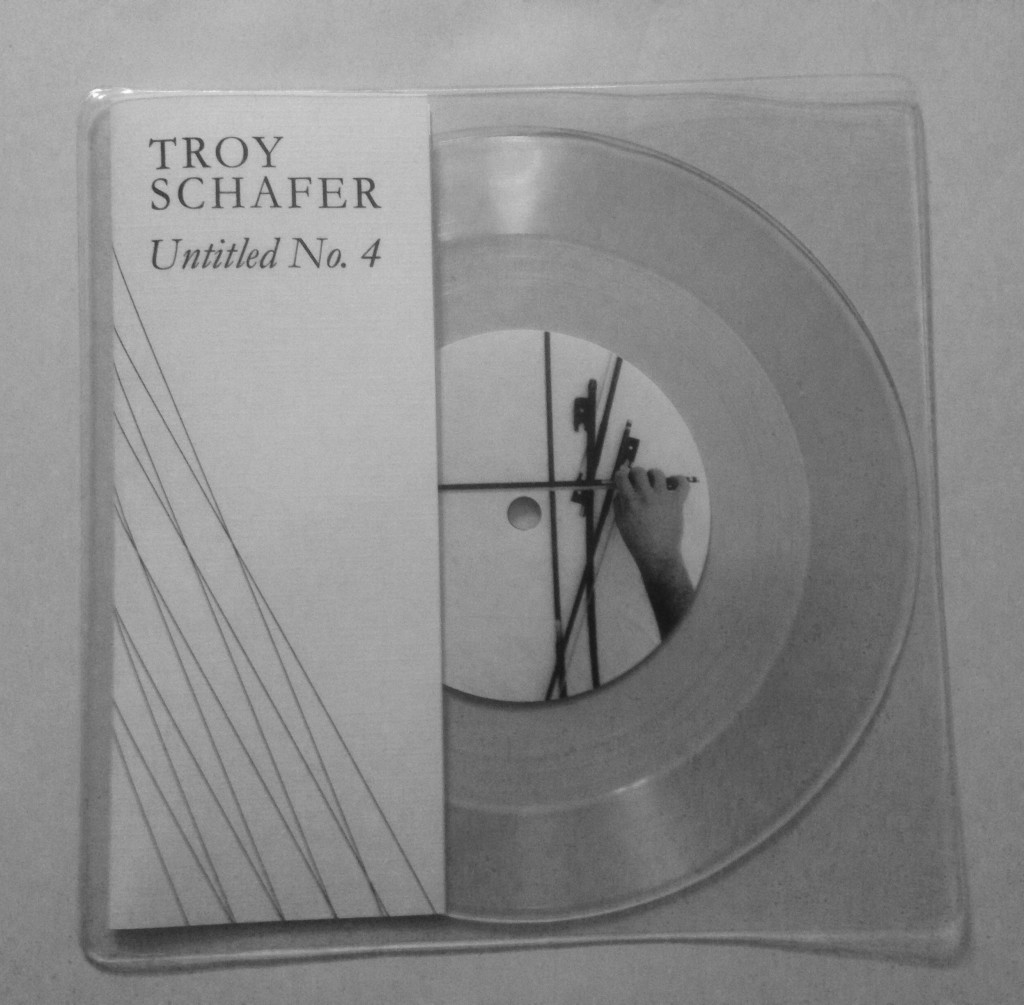 We are pleased to announce that the second release on our in-house label, Round Bale Recordings, is now available to order. Due to the limited nature of this 7″ mono lathe, we will only be selling this release directly through our website at this time. A digital version, however, is available through our Bandcamp site, and your purchase of Untitled No. 4 will unlock both a stereo mix and the mono mix used for the physical release. Please note the additional bundle option below to purchase three of the four current Untitled releases in print at a reduced cost. Please feel free to get in touch if you have any questions.
Wisconsin-based composer and improviser, Troy Schafer, has scattered a staggering body of impressive work throughout the darkened pastures of the Midwest over the past decade with his contributions to various group efforts such as Kinit Her, Wreathes, Burial Hex, and Rain Drinkers to name but a few. On top of this stellar output, Schafer's 2012 solo release on the Recital label entitled Evening Song Awaken provided further confirmation of his considerable talents as a violinist and as a composer of soul-stirring sounds. The past few years, upon completion of a Master's Degree in Sound at The School of the Art Institute of Chicago, has seen Schafer's music continue to evolve along more conceptual and theoretical lines, pushing into areas of Musique concrète and performance art, while maintaining a distinctive emotional heft common amongst all of his work. Schafer's ongoing Untitled series, started early last year, has proven to be the apex of this newfound path as a solo artist, with each installment unlocking a new and varied piece to the beguiling sonic puzzle that he is creating. With that, we couldn't be more thrilled to offer up Untitled No. 4, the latest solo brain-scrambler from Troy Schafer. Here on one side you'll find him presenting refined yet dissonant piano lines competing with jarring static disruptions, and on the flip side a lurching industrial swarm bowed out of custom-built electronics and extended techniques. It's another peerless example of modern avant composition forged with blood upon the hands and sweat upon the brow.
Untitled No. 4 comes in a limited edition of 40 clear mono 7" lathes with digital download card included or as a stand-alone digital release that includes both stereo and mono mixes with purchase.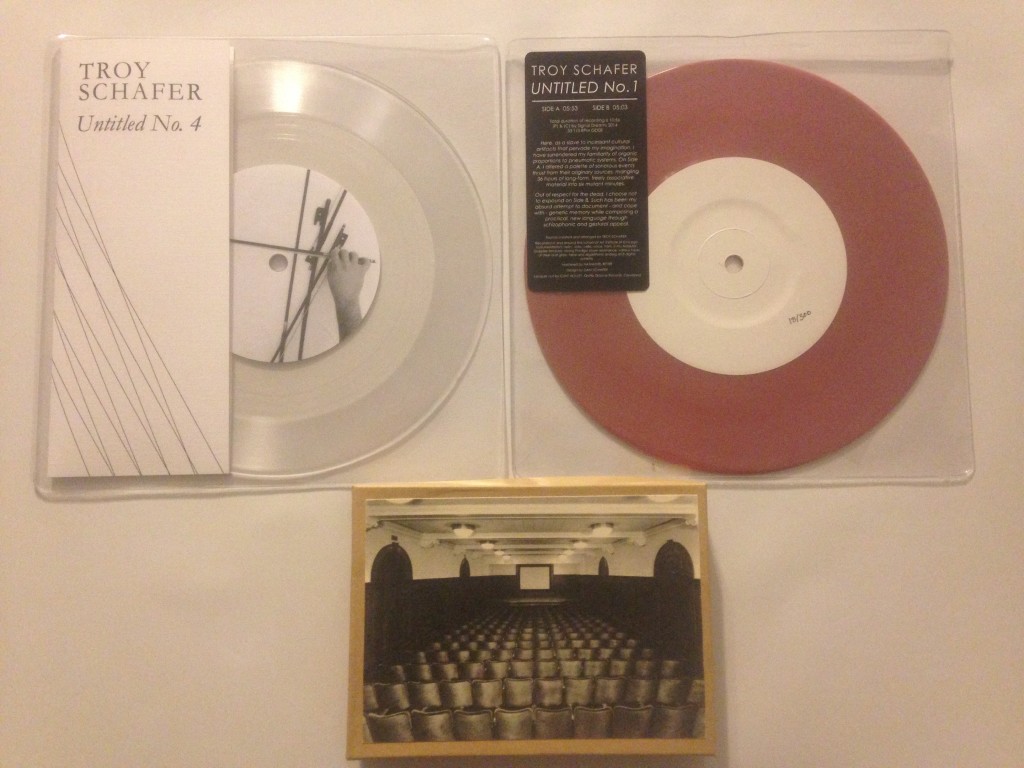 We also have a limited number of Untitled series bundles that we are offering. In addition to getting the 7″ lathe on our own Round Bale Recordings, you'll also get the Untitled No. 1 7″ that came out last year on Signal Dreams (a release that was included in our 2014 year end favorites) and the Untitled No. 3 tape that came out earlier this year on Cabin Floor Esoterica (a label that we recently did a feature show on). This is a great chance to get caught up on this remarkable series of releases at a slightly reduced cost.