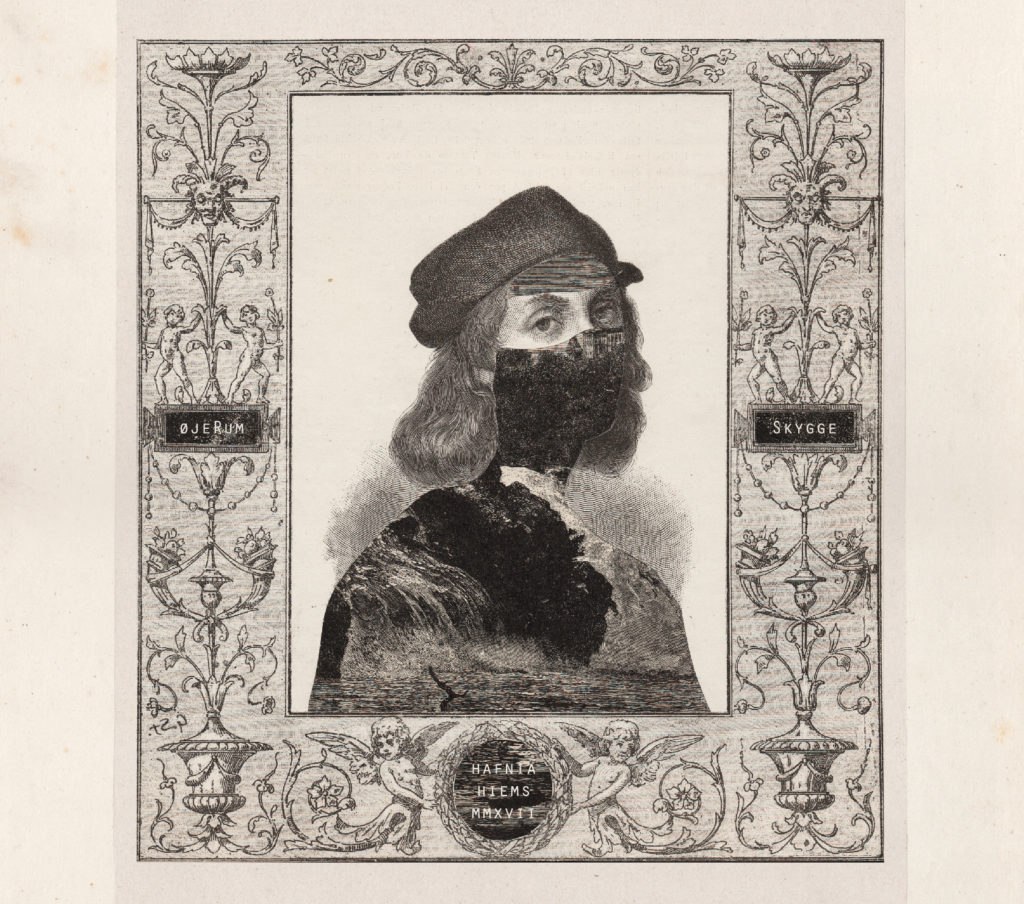 Happy to present the latest release on our in-house label, Round Bale Recordings. This new one comes from øjeRum, an artist that I previously talked-up in my Favorite Music of 2016 piece stating, "In my humble opinion, this Danish sound and visual artist is making some of the most interesting work in the whole international cassette underground right now. Someone out there needs to put together a tidy overview of his cassette output for the uninitiated." Well, this release may not be a "tidy overview", but when an opportunity presented itself to put out new material from øjeRum, we jumped at the chance. In what proved to be a relatively short turnaround time, øjeRum's latest full length called Skygge is now ready and officially available to order. But, wait, here's a more detailed overview:
The past three years have seen a flurry of activity from øjeRum, the alias of Danish minimalist and collagist, Paw Grabowski. Over countless limited run releases and various series of visual artwork, øjeRum has produced one of the most consistently rewarding and singular bodies of work of recent vintage. Whether composing in long form glacial ambience or dream-like folk configurations, there is a cohesive vision to all of øjeRum's material that plays on notions of fading memories and beatific solitude. As with Grabowski's unique, hand-cut collages, that contain worlds within worlds, the stains and markings of the past often seep through and imbue the music he creates with a sense of unease and imprecision. On Skygge (which translates to "shadows" or "shade"), notes waver around ghostly rhythmic lines, chords reverberate with varied color and intensity, clicks appear in unintended negative spaces, and time itself is all but erased. Yet, there is a masterly exactness with how Grabowski arranges the three, lengthy compositions heard on Skygge to evoke a sense of profound mystery and mournful beauty. Round Bale Recordings is pleased to offer this latest øjeRum release on a proper glass-mastered CD housed in a full-color, six-panel digipak: a format suited for the sounds and visuals prepared by the artist. Mastered by Sean McCann for full audio immersion.
Check out a sample track below, along with a few different options to purchase the new release and maybe save a few dollars in the process. If you work for a record store or mailorder site and would like to carry this release (or any other RBR titles for that matter), please get in touch at: roundbalerecs[at]gmail[dot]com.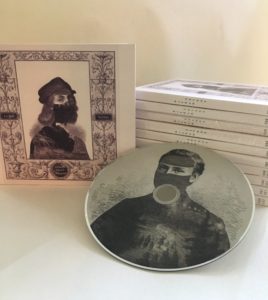 øjeRum – Skygge CD ($8): Order Here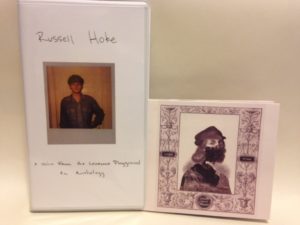 Skygge CD + A Voice From the Lonesome Playground 2xCS bundle ($16): Order Here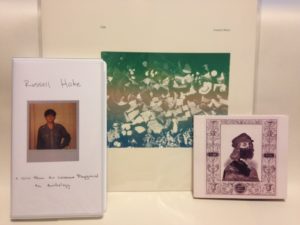 Round Bale Recordings starter pack ($29): Order Here