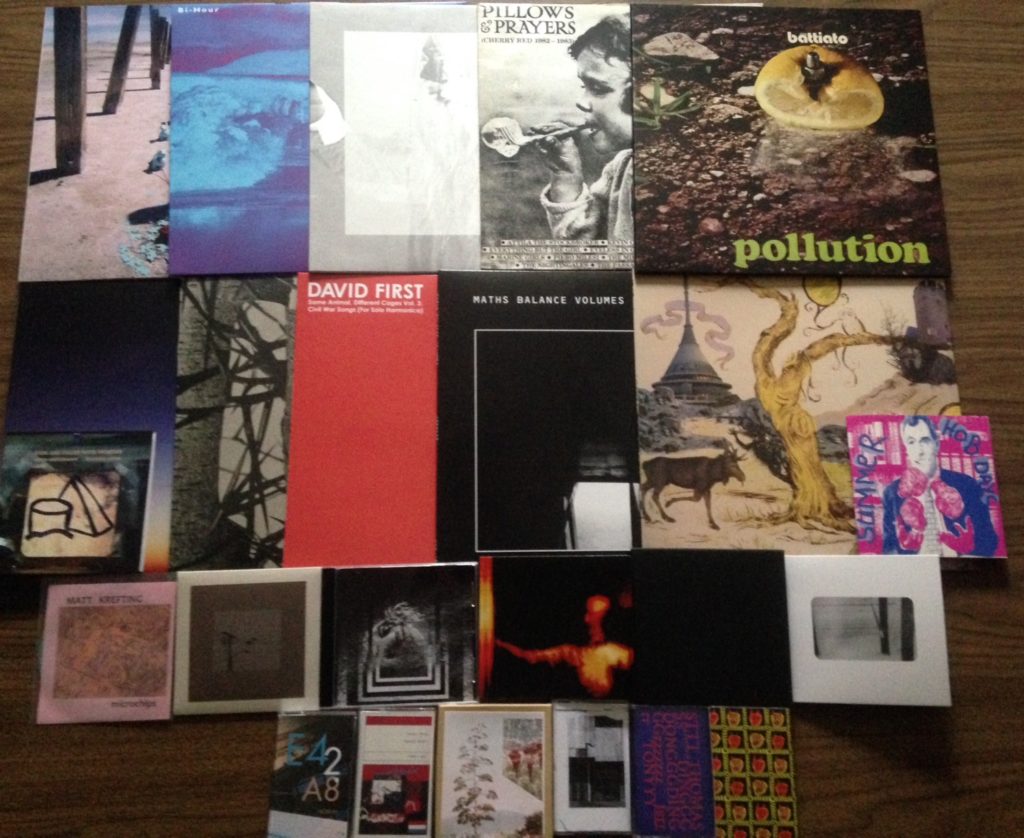 I realize that it's now December and I should be winding things down like everyone else, compiling lists of my favorite music and other highlights of the year, but frankly I haven't even had a moment to stop and consider such matters, as I'm still working my way through plenty of exciting new sounds on a weekly basis and, I guess, simply trying to have something resembling a balanced life. Without question, 2017 has brought with it no shortage of absurdity on multiple fronts, which needs no recounting here; fortunately, there has also been no shortage of absurdly good music to take in, too, so I do intend to put together some type of Favorites of 2017-type write-up or maybe even a show in the weeks ahead. We'll see how things go…
Until then, though, there's plenty to check out on this installment of the podcast, including terrific new works from Giuseppe Ielasi, Matt Krefting, Maths Balance Volumes, and Death Kneel, not to mention some incredible debut long players from Femme and Ka Baird & John Saint-Pelvyn with Camilla Padgett-Coles. Hope you enjoy this episode. Feel free to get in touch if you have any questions or comments. Also, check out the information below if you'd like to take part in a giveaway for the final two Kye Records releases. As always, thanks for looking and listening.
~Introductory Music: Henning Christiansen "OP.192 Grundband Umwälzung"~
Bi-Hour "Warrior of Bureaumass" Regional Indifference LP (self-released)
Clawman "Bad Mood Baby" Citizen Gorgeous CD (Imaginator)
Eyeless In Gaza "No Noise" Pillows & Prayers compilation LP (Cherry Red)
Ceramic Hobs "Track #8" Summer Hob Day CD-R (Post-Materialization)
Flying Saucer Attack " The Drowners" S/T LP (VHF)
Ka Baird & John Saint-Pelvyn with Camilla Padgett-Coles "Year 1" Five Years Inside the Sun LP (Wooden Leg)
Saguache "Talking Talons" Rider Road CS (Cabin Floor Esoterica)
~Talk break~
Maths Balance Volumes "For Some Hour" Absence LP (Kye)
Giuseppe Ielasi "Part 2" (excerpt) 3 Pauses 3CD (Senufo Editions)
Matt Krefting "The Chamber" Microchips CD-R (Kendra Steiner Editions)
Death Kneel "Our Variant Futures" Fever Hospital CS (Korea Undok Group)
Caracoa "A Warning Ignored" End of Kings CD-R (Inam)
Femme "A5-Untitled" Chroma LP (Bruit Direct Disques)
Lord Toru "Fire Stone" Heavy My Halo CS (self-released)
Peter Kris "Dutch Flat / Hinterlands" Dutch Flat CS (Patient Sounds)
~Talk break~
Franco Battiato "Areknames" Pollution LP (Superior Viaduct)
Brundlefly & The Swede "Pretense" (excerpt) Pretense LP (Shoddy Merchandise)
Homogenized Terrestrials "Are You and Algorhythm?" Suspension CD (Aubjects)
E42.A8 "Bijtrap" Niobium CS (Tanuki)
H. Usui "Decision Blues" Sings The Blues LP (VHF)
David First "The Truth Shall Reign Again Someday" Same Animal, Different Cages Vol 3 LP (Fabrica)
Charlemagne Palestine STTT THOMASSS ''''"'"DINGGGDONGGGDINGGGzzzzzzz ferrrr TONYYY"' (excerpt) (Blank Forms Editions)
~Talk break~
Peter Brötzmann & Heather Leigh "Ears Are Filled With Wonder" (excerpt) CD (Not Two)
Kye Records Giveaway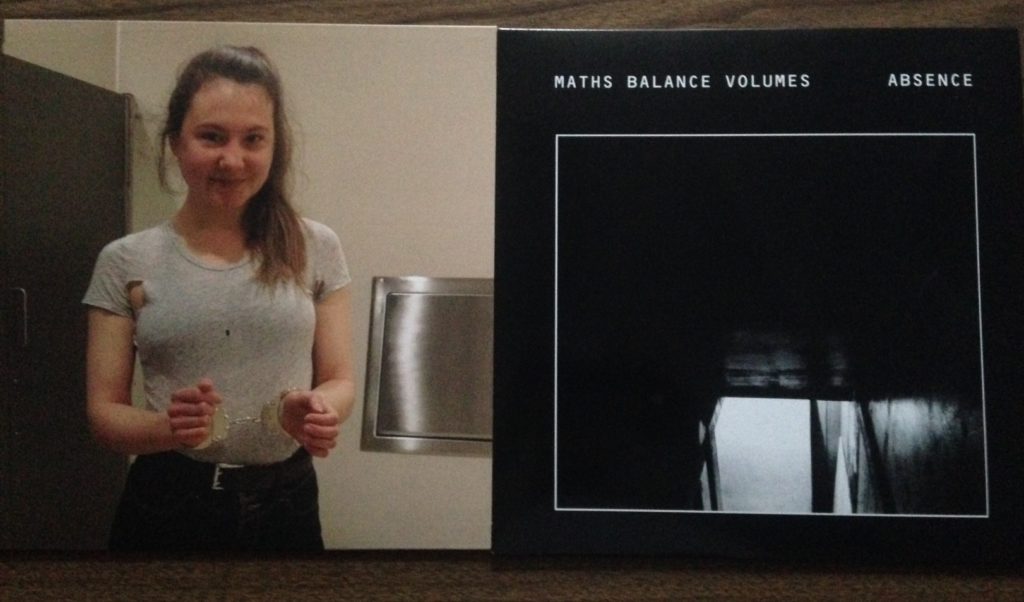 Longtime listeners will know that Graham Lambkin's Kye label has been an important part of the FFF podcast show's history. I was bummed by the announcement that Kye was going to be ending at catalog number fifty, but I completely understand Graham's desire to move on and I know that he'll continue to produce and publish exceptional works in the future. To mark the end of Kye, I have a little contest to offer for copies of the final two Kye releases by Gabi Losoncy and Maths Balance Volumes. Here's all you'll need to do:
*Send me a message either through email (fffreakout@hotmail.com) or through our various social media outlets (Facebook, Twitter, Instagram) and let me know what your favorite Kye catalog release was or, if you can't decide on that, just your favorite release or discovery of 2017.
*I'll take entries through Saturday, December 16th at noon, at which point all participants names will literally be thrown in a hat (maybe a box) and one person's name will be drawn and they will win both LPs. I'll contact the winner directly for mailing information shortly afterwards.
*Only one entry per person. The contest is open to both U.S. and international folks.