This is the first of three year-end favorites lists that I will be posting on our site over the next few weeks. Since there has been no shortage of terrific reissues coming out this year, it seemed appropriate to focus in on these separately from the other cassettes and albums that will be covered. I realize, however, that some of these titles aren't necessarily reissues in one sense or another, hence the additional "archival" tag noted above, but it should fairly clear as to why these are listed here nonetheless. It should also be noted that the opinions expressed and selections made within this series of lists are those of David's alone. Carl will likely be sharing some of his personal favorites in upcoming weeks on our regular Thursday show. All of these albums, though, have been (or soon will be) featured on both the weekly show and the podcast show throughout the year. I'd encourage you to follow the links provided to find out more about each of these artists and releases. As always, thanks for checking in with us.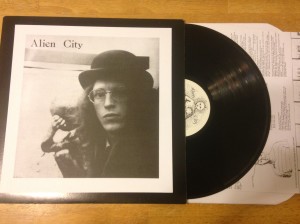 Alien City – S/T (no label)
This was an out-of-nowhere "grey area" LP release from this mysterious late 70's Seattle-based project that I knew virtually nothing about. It's a strange concept record about "the incarnation of Celestial Visitors to this planet" and features a slightly proggy song sequence built upon basement glam rock moves. Just when you thought every oddball corner of rock's past has been thoroughly mined, along comes Alien City to keep you on your toes.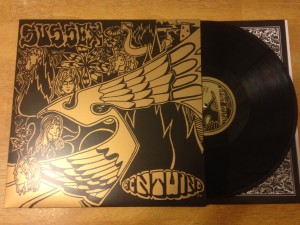 Bent Wind – Sussex (Ugly Pop)
Though it has been reissued and booted countless times since it was originally released in 1970, this is the first time I threw down for an LP version of Sussex. In a time where misleadingly billed "essential psych rock obscurities" continue to be pumped out at an unusually high rate, this slab of heavy Canadian psych delivers in spades. Look no further than the opening cut "Touch of Red" for confirmation.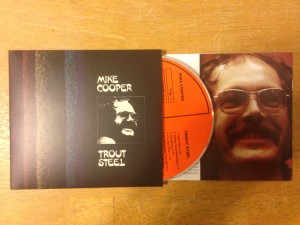 Mike Cooper – Trout Steel (Paradise of Bachelors)
Hearing Trout Steel in its entirety was quite a revelation to say the least. It balances traditional folk songcraft with open-ended improv approaches in a way that sounds so unbelievably fresh to this day. Cooper's unique, open-tuned guitar arrangements sound impeccable, and the free jazz elements, never sounding overly avant or superfluous, add a powerful dynamic range to his songs and the album as a whole. Trout Steel is just one of those knock-you-on-your-ass brilliant albums that you don't encounter all that often.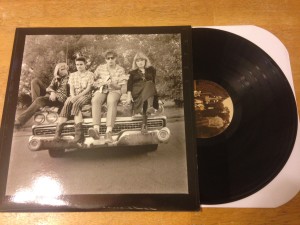 Hollywood Autopsy – S/T (Little Big Chief)
Hollywood Autopsy, a short-lived group from Madison, Wisconsin, offered up refreshingly giddy garage punk weirdness on their sole full-length album recorded in 1983 by the now legendary producer Butch Vig. It's high-minded rock amateurism at its finest; think Half Japanese meets a non-Free Form Freak-Out inclined Red Krayola and you're on to what this group was up to.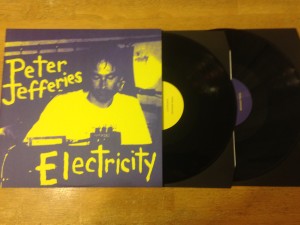 Peter Jefferies – Electricity (Superior Viaduct)
In the vinyl reissue game, Superior Viaduct has positioned themselves at the very top of the heap. Pretty much everything they put out is indispensable, if only my pocketbook could keep up with their release schedule. They did the world another big favor by reissuing Electricity, Jefferies' second full-length album that originally came out in 1994. Here they tack on the Swerve EP within this double LP set, adding an extra side of Jefferies' beautifully somber and sparse songs. Jefferies is a tremendously talented songwriter and his work has held up remarkably well over the years.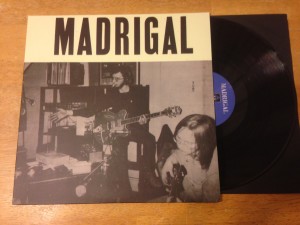 Madrigal – S/T (Subliminal Sounds)
The price tag on this reissue was a bit steep, but considering what original copies have been valued at it was well worth it. Like Bent Wind, this is another 70's underground psych artifact that totally lives up to the collector hype. In addition to the overdriven guitar and drum machine wanderings heard most clearly on "Stoned Freakout", there are simply some great jangly VU-indebted songs spread across the rest of this album. There still seems to be plenty of contemporary acts that are trying to recreate this sound.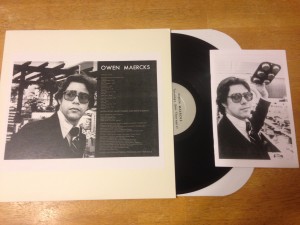 Owen Maercks – Teenage Sex Therapist (Feeding Tube)
How this 1978 promotional album never saw a proper release until this year still completely baffles me. Maercks, joined by a stellar backing band that included the likes of Henry Kaiser and John Oswald, composed a collection of avant pop gems that boiled-down similar reference points that Pere Ubu were wrestling with at the same time and doing so with equal aplomb and equally great results. This exact repro edition comes with an informative Byron Coley-penned zine that provides the full backstory on this vital missing piece in the great underground music puzzle.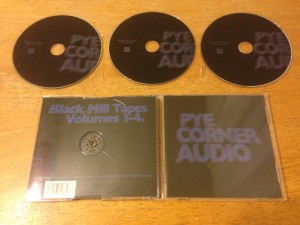 Pye Corner Audio – Black Mill Tapes Volumes 1-4 (Type)
A nice compact edition that culls together all four volumes of the Black Mill Tapes series that Pye Corner Audio (a.k.a. The Head Technician) started releasing back in 2010. It's filled with two and a half hours worth of entrancing atmospherics and hypnotic beat work that's perfect for late-night drives through the countryside. Just watch out for those deer in the headlights.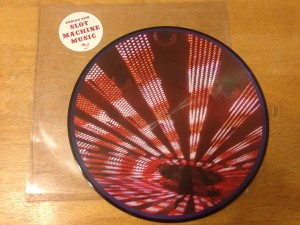 Adrian Rew – Slot Machine Music (Hanson)
A colorful, and visually fitting, picture disc treatment of this piece of mesmerizing sound art that originally came out last year in an ultra-limited CD-R edition on Rew's own Ergot imprint. Rew captures the lulling ambient overload of casinos without, of course, all of the secondhand smoke and feelings of regret that typically comes with them. As he writes in the liner notes: "The disc in your hands represents my endeavor to bring you the zone experience without the harsh comedown of its unfortunate reality."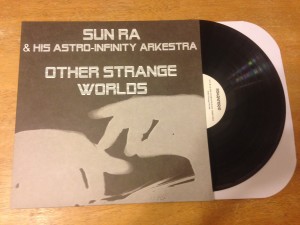 Sun Ra & His Astro-Infinity Arkestra – Other Strange Worlds (Roaratorio)
Keeping up with Sun Ra's catalog is no easy task. Hell, I'll openly admit to owning only a small fraction of what's out there, having been burned on more than one occasion on recordings that were far less than essential. Other Strange Worlds, however, is not one of those releases. This was recorded around the same time as his excellent Strange Strings album, where the Arkestra was improvising using unfamiliar stringed and homemade percussion instruments. The results could just as easily pass for a lost NNCK Hint House recording as it could an unearthed recording from Ra's NYC apartment in the mid-60's, proving once again how out-of time Ra's music always was.