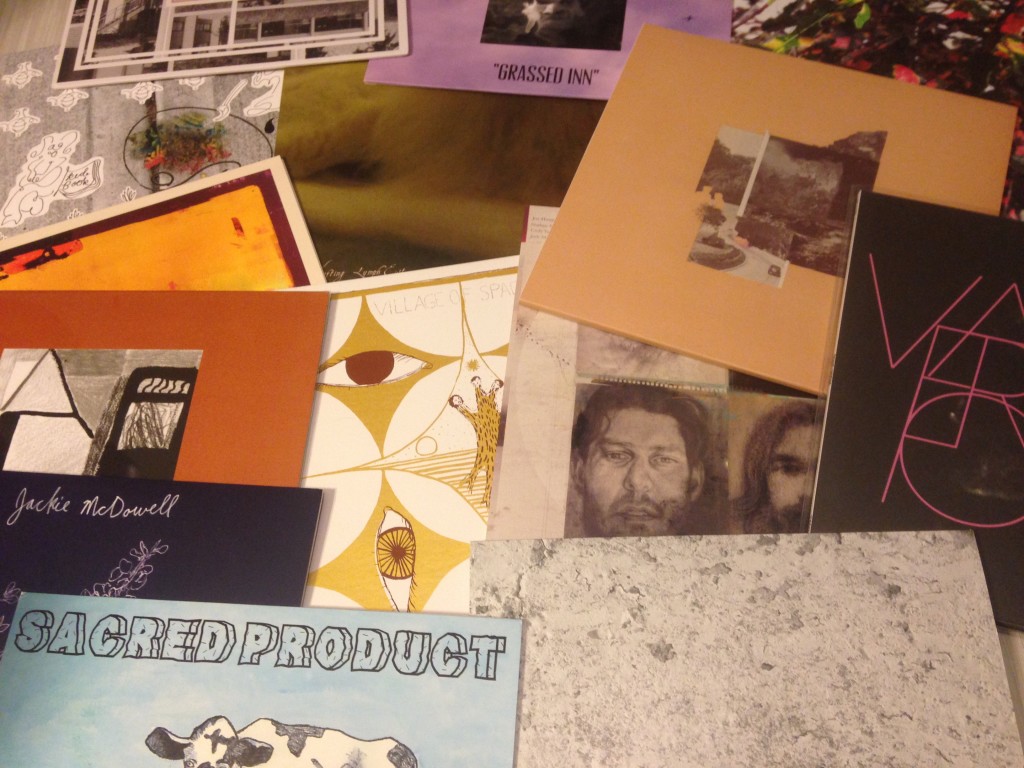 Here is the third and final year-end favorites list for 2014 that I'll be posting on our site. Presented alphabetically and with some gut-level commentary, this list includes a selection of twenty albums that I not only had played on the podcast and/or regular weekly show throughout the year, but ones that I returned to the most in my everyday listening. Of course, there were countless other releases that caught my attention, but I feel like this is a fairly accurate overview of the titles that really stood out for one reason or another. Having the playlists available certainly came in handy when trying to keep track of all of this, so I'd encourage you to also scroll back through those to get a sense of what else was being played throughout the year if you're curious. All said 2014 was a great year for new music if you were willing to dig deeper into lesser-known, less-hyped recesses of our vast musical landscape. Onward to 2015 and the new possibilities and new sounds that lie ahead. Thanks for checking in with us.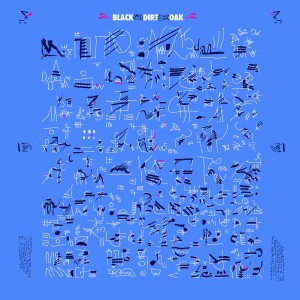 Black Dirt Oak – Wawayanda Patent (Mie Music)
This was probably the first album released in 2014 that I laid ears on way back in early January, and I kept returning to it regularly throughout the year. I'm quite certain I've listened to this album more than any other album listed here. For a supergroup-type effort, featuring members of NNCK, Pelt, Desert Heat, Rhyton, Pigeons and more, Wawayanda Patent is remarkably cohesive. There's a nice balance between post-punk, psych, avant jazz and Americana moves, tying together all of their respective activity outside of this group quite nicely. The good news is that Black Dirt Oak doesn't appear to be a one-off; there reportedly is more coming from them on Mie in the year ahead.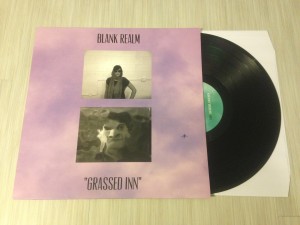 Blank Realm – Grassed Inn (Fire)
A more cleaned-up, straightforward batch of songs than on previous efforts from this consistently great Aussie outfit, but there are still plenty of downcast psych touches and sneering vocals peppered throughout this otherwise hook-filled album to make you realize that this was a natural next step for them. For me, Grassed Inn will forever be tied up in fond memories of community radio camaraderie.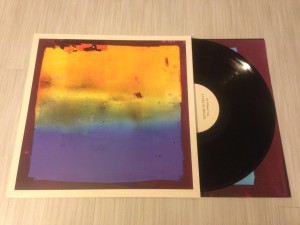 Ian William Craig – A Turn of Breath (Recital)
I'll admit that learning Craig was a trained opera singer was initially not a selling point for me on this album at all. Fortunately, Chris Berry of Soft Abuse Records set me straight on episode #42 of the podcast show when he played "On the Reach of Explanations" where it sounds like a heavenly choir blaring up out of a stack of antiquated playback devices (which I guess it is to some degree). It's pretty gripping material, to say the least, and I'm convinced you'd have to be either completely deaf or soulless not to be moved by A Turn of Breath on some level.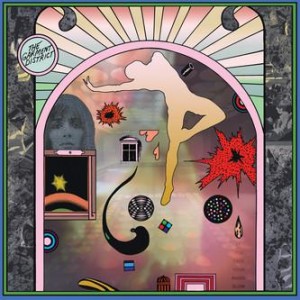 Garment District – If You Take Your Magic Slow (Night People)
This debut full-length album from Jennifer Baron's Garment District project became a summertime favorite. It not only features the best album title of the year, but it also contains some great bouncy instrumental tracks and breezy soft psych pop tunes sprinkled throughout. It's an "easy listening" album both sonically and in the sense that it's really just easy to enjoy all around.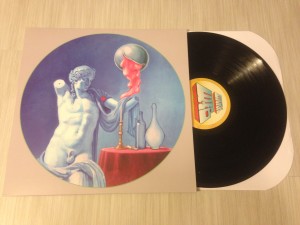 Giant Claw – Dark Web (Orange Milk/Noumenal Loom)
Amongst the glut of synth practitioners from the past handful of years, Keith Rankin has always been, in my opinion, a major cut above the rest given his knack for playful composition and his avoidance of dead-end arpeggiator misuse. Dark Web was in many ways a complete break from his past work, though, an album where he sounded more like a top-tier avant-leaning R&B producer than a dude slinging synth burbles in the cassette underground. Even though he was working with an array of sounds and styles that I'm normally not all that drawn to, I couldn't help but be caught up in Dark Web. This is a major curve ball and a major statement from a major talent.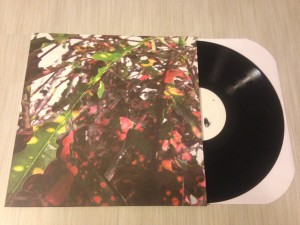 Anne Guthrie – Codiaeum Variegatum (Students of Decay)
There are plenty of folks out there dabbling in field recordings and electro-acoustic composition, but for my money none are doing it finer than Anne Guthrie. On Codiaeum Variegatum there is a nice arrangement of classical instrumentation and natural environmental sounds. Guthrie has a way of interjecting these well-placed (or, maybe, displaced), unidentifiable snatches of sound that move her pieces into more alien territory. This isn't background music by any means; Codiaeum Variegatum commands your attention through and through.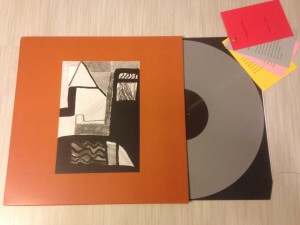 Matthew P. Hopkins – Nocturnes (Vittelli Recordings)
There was a stretch of several weeks where I remember listening to this album on repeat, flipping it over-and-over into the wee hours of the night. Yes, as the title suggests, Nocturnes is a great late night album with its eerie and pulsing tones meshed with random room sound activity to create a suspenseful, somewhat creepy feel. Between his solo output and his work with Half High, it was a great year for Hopkins. Now, when will those Vincent Over the Sink titles ever get reissued?!?!

Houpert, Mason, McLaughlin, & Yantis – Line Drawings (Desire Path Recordings)
The A Line in the Sand project, an ambitious effort that spanned multiple mediums and numerous collaborators, was a clear standout of the year for me, and one that I spent a considerable amount of time trying to wrap my head around. Each of the core artists involved in this project has been featured extensively on the podcast show over the past few years, but on Line Drawings they really pushed one another along, opening up new dimensions and a new level of clarity in each of their work. I thought Josh Mason summed it up quite well when he stated, "Even though you can definitely hear our individual voices, it is conceivable that [these tracks] could have been written by all of us in one group. It all made sense together. It's cool to hear little bits and pieces of each of us in the other's works." To this day, I still get goose bumps listening to the B-side of this album unfold and hearing Houpert's dissonant string swells and rhythmic clatter build to a euphoric breaking point in the closing moments. Overall, it was an incredibly inspiring project in multiple ways.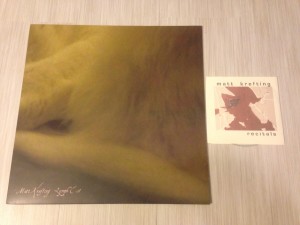 Matt Krefting – Lymph Est (Kye)
Lymph Est is far more composed and labored over than Krefting's High Hopes full-length from last year, an album that I also found to be quite compelling. This album features a wider range of manipulated sounds and instrumentation, but a glimmering tape ambience provides the connective thread that makes everything flow together quite seamlessly. Krefting's Recitals CD-R on Kendra Steiner Editions also provides a nice supplement to this release.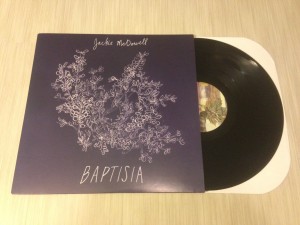 Jackie McDowell – Baptisia (Hairy Spider Legs)
I was quite bummed to learn that McDowell had put her Inez Lightfoot project to rest, but I found her first album under her given name to be as equally mesmerizing, if not more so, as her former project was. There are some haunting drone-folk pieces on this album that rival Nico's strongest work, which then make minimalist electro-pop songs like "Apogee and Perigee" sound positively buoyant and propulsive.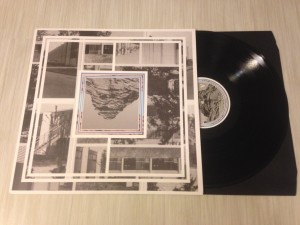 Opéra Mort – Dédales (Alter)
Sadly, it was a quiet year on the Élg front, but fortunately we were given Dédales, the second full-length offering from his duo with long-time collaborator Jo Tanz. Here the duo edit down a series of live takes where they arrange looping, electronic pulses and hypnotic textures in a way that's far more abstract than Élg's solo work, but they still have a way of luring you into their mutant sound environments.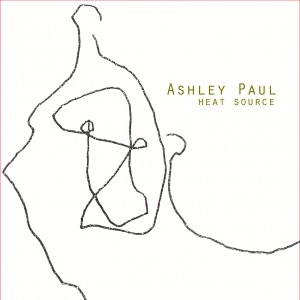 Ashley Paul – Heat Source (Important)
On Heat Source, Ashley Paul composes free-flowing songs with minimal touches of guitar plunk, bowed metal, and wheezy reed work. Her vocals float throughout these spacious song arrangements in almost mantra-like whispers, creating a type of sparse avant-folk that's filled with understated beauty.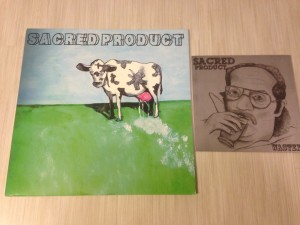 Sacred Product – S/T (Heinous Anus)
This album fleshes out a previous Albert's Basement cassette release with three newer tracks from this solo project of Lynton Denovan, a former member of the late-great Satanic Rockers. There are plenty of nod-worthy fuzzy down-tuned guitar riffs and mid-tempo grooves, along with Denovan's half-sung, off-kilter observations on the human condition, picking right up on a high-note where the Satanic Rockers left off. The Wastex EP on Quemada was a nice little companion release that built upon the strong points of this full-length.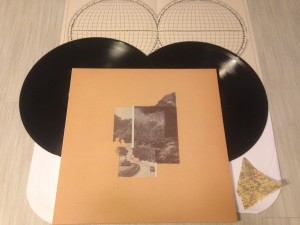 M. Sage – A Singular Continent (Patient Sounds)
A Singular Continent was one of the most perfectly packaged and fully conceived albums that I came across this year. The subtitle of this release is Music for the Imaginary Landscape and, yes, does that ever hold true. There is a very dream-like, aural travelogue feel spread across the four regionally specific sides of this double album that was, in fact, recorded in various locations across the U.S. It's a sublime listening experience that reveals new details with each subsequent play.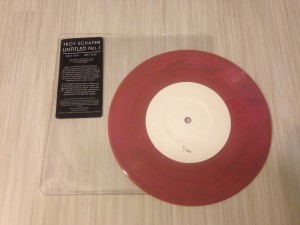 Troy Schafer – Untitled No. 1 (Signal Dreams)
Okay, so this isn't a full-length release, but there are more inventive compositional ideas and bewildering sounds compressed into the 10 minutes and 56 seconds of this 7" release than the vast majority of other albums I heard this year, so I feel that this is a more than deserving entry on this list. I was initially impressed by Schafer's musical chops on his Evening Song Awaken release a few years go on Recital, and by his work with Rain Drinkers, but this is a different beast altogether. Strings, melody, dissonance, space, ghostly resonances, and inexplicable shrieks and tones are all arranged to powerful effect. The A-side of Untitled No. 1 is one of my favorite pieces of recorded music that I heard all year.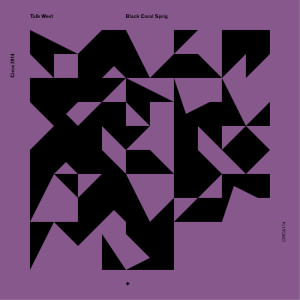 Talk West – Black Coral Sprig (Preservation)
Not only has it been fun keeping tabs on Dylan Aycock's work with his Scissor Tail Editions label over the past few years, but his solo output under his given name and as Talk West has been just as much of a pleasure to take in. Black Coral Sprig is by far Aycock's most refined and emotionally resonant statement to date, setting bluesy minimalist guitar patterns and bowed bass runs adrift in a sea of dreamy ambiance. Be it coffee jitters or more pressing matters, this was a great album to turn to when in need of taking that edge off.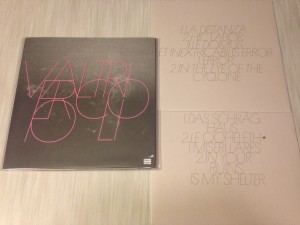 Valerio Tricoli – Miseri Lares (Pan)
Miseri Lares is a refreshingly modern take on classic Musique concrète compositional strategies. As rich and beguiling in sonic detail as Rasheed Becker's Traditional Music of Notational Species Vol. 1 that Pan released last year, here Tricoli takes random acoustic sounds and spliced-up spoken bits and shapes them into pieces that are slightly unnerving, yet quite difficult to pin down. If your ears are starting to get backed-up with all of those predictable beats, then look no further than Miseri Lares for a stimulating aural cleanse.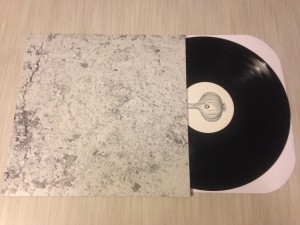 Ulaan Markhor – Spiral Horns, Black Onions, et al. (Soft Abuse)
Regardless of whatever Ulaan he's operating under, Steven R. Smith never fails to impress. His latest offering as Ulaan Markhor features the type of blistering guitar work we've come to expect, but this album is a step in a different direction with its inclusion of subtle and, at times, soulful grooves.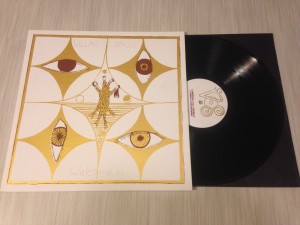 Village of Spaces – Welcome In (Turned Word)
There is a timeless and real familial quality to Village of Spaces' brand of folk music that I've come to admire over the years. These are folks that are not playing up to any notion of what is hip or trendy. You get the sense that they will always gather to write and sing songs out of the sheer communal joy of playing in a room together, regardless if an album is being made or not. "Wheels" was one of the more poignant and memorable songs that I heard all year.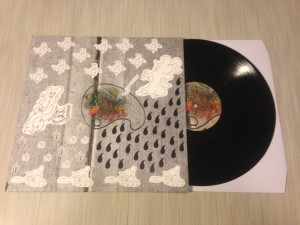 Chris Weisman – Monet in the 90's (OSR)
Weisman is an idiosyncratic songwriter, but one who has a firm grasp on classic high-minded pop songcraft. With Monet in the 90's, "The Brian Wilson of Brattleboro" continues his string of terrific releases by offering another collection of quirky and heartfelt 4-track ballads and anthems for the basement dwelling set.