Here is the follow-up to our previous list of favorite tapes of the year. This is a list of twenty albums, both new and reissued works, that we played on our podcast show throughout the year that truly captured our attention and imagination. As we mentioned before, there are a number of other artists, releases, and labels that we really appreciated and strongly endorse that are not represented on this list, and we encourage you to peruse our playlists to get a sense of what we were covering and playing on our show. We listened to an insane amount of music during the year, so we feel like any release we played on our podcast show is more-or-less a "favorite" during any given month. We hope that you'll follow the links provided to find out more about each of these releases or, better yet, support some of these artists and labels by purchasing their albums. If possible, hit up your local independent record store or, if you're in the sticks, check out these fine mailorder sites: Boomkat, Eclipse, Experimedia, Forced Exposure, Fusetron, Mimaroglu, Volcanic Tongue. As always, thanks for looking & listening.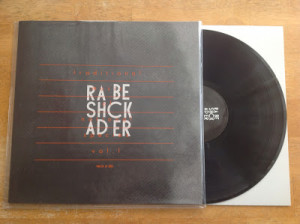 Rashad Becker – Traditional Music of Notional Species Vol. 1 (Pan)
The most impeccable sounding and straight-up mind/ear-altering electronic album
of the year. There's very little that compares to the strangeness and laser-sharp
clarity of this album. Despite all of the buzzing, moaning, and otherwise whirring
sounds that are darting every which way, there is something uniquely "organic"
in how this all comes together. You get the distinct feeling that some unidentified
species or objects may come flying out of your speakers at any given moment.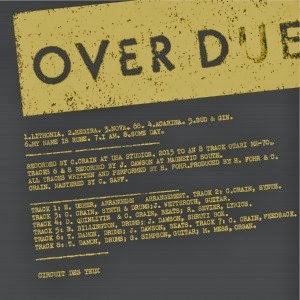 Circuit des Yeux – Overdue (Ba Da Bing)
Haley Fohr has a voice that quite frankly scares the shit out of us.
Her husky vocals have the same bone-chilling quality of Nico's and on
Overdue, her strongest and most wide-reaching collection of songs to date,
she uses it to devastatingly beautiful effect.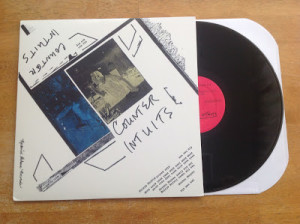 Counter Intuits – Sheets of Hits (Pyramid Scheme)
Excellent collaboration between two of Ohio's finest D.I.Y. pop/rock
ambassadors: Ron House (Great Plains, Thomas Jefferson Slave Apartments, etc.)
and Jared Phillips (Times New Viking). On their first release together, they assembled
a batch of memorable songs that melds art-damaged punk songcraft with snarky
lyrics and the type of tape grime you've come to know and love from basement
primitivists of their stature.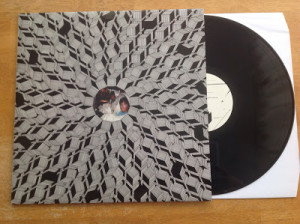 Èlg – La Chimie (SDZ Records)
Some of the material on La Chimie appeared on the In Coro tape that we
had included on our year-end favorites list from last year. This release,
however, was fleshed out with several other rarities and unreleased tracks
to form something new and fresh. Èlg's pulsing and darkened electronic
songs have a compelling otherness that we've found in few others creating
music in this realm. Check out the recent feature show we did with Èlg
a few months back to get a sense of where he's coming from.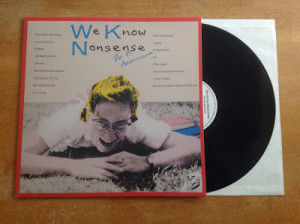 The 49 Americans – We Know Nonsense (Staubgold)
Essential LP reissue of this classic from the UK avant/DIY pop supergroup,
The 49 Americans. Given the various members activities outside of this
group, it's still hard to believe that they made an album as ridiculously
accessible and just plain giddy fun as We Know Nonsense.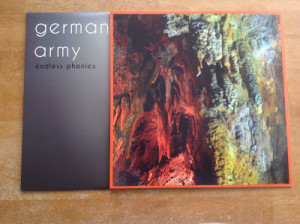 German Army – Endless Phonics (Monofonus Press)
& Last Language (A Giant Fern)
We already expressed our fondness for German Army in our list of favorite
tape releases of the year, but we were also quite smitten by their recent
vinyl output, too. Endless Phonics is actually sort of a best-of collection
from their cassette output, while Last Language marks their first straight-
away vinyl release. The recordings are slightly cleaned up, but they
still retain that dark and woozy industrial sound that German Army
has perfected.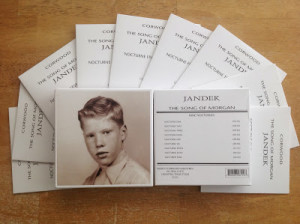 Jandek – The Song of Morgan (Corwood Industries)
Nine CDs of solo piano performances seems a bit excessive by anyone's standards,
but damn if this wasn't a pleasant, and much-welcomed, surprise from a singular artist
who continues to surprise well into his fourth decade of releasing music. There are a lot
of fond memories of Jandek's performance in Mankato tied up in hearing his sublime
piano wanderings on The Song of Morgan. A Jandek album that we had playing
for months on end, and in the company of various folks, with little-to-no complaint.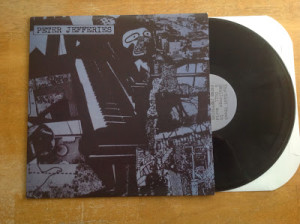 Peter Jefferies – The Last Great Challenge in a Dull World (De Stijl)
A timeless classic of downer rock brilliance and tender balladry from
Peter Jefferies backed by a cast of key movers in the New Zealand
underground's Xpressway/Flying Nun circle. Though we may be a few
songs short to date, we have vowed to play every song from this album on
our podcast and regular Thursday show at some point because we're
convinced that more people are bound to fall under its spell.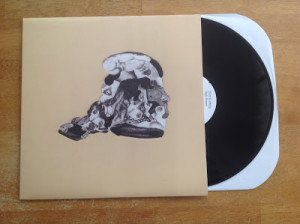 Matt Krefting – High Hopes (Open Mouth)
Haunted and howlin' longform tapeworks from the skilled hand of
Matt Krefting. With High Hopes he took the ideas from his superb
CD-R on Kendra Steiner Editions, Sweet Days of Discipline,
and weaved them into engrossing sidelong pieces that come
off sounding oddly like Victrola Concrète: never has broken
glass sounded so beautiful.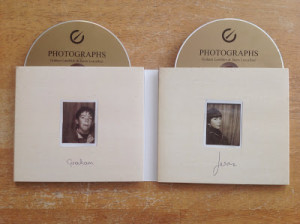 Graham Lambkin & Jason Lescalleet – Photographs (Erstwhile)
The third and final installment of this Lambkin/Lescalleet trilogy and
undoubtedly the high-water mark of their work together so far. There's
a bit more musicality spread out over these two discs than previous efforts and
the snatches of fly-on-the-wall audio of conversations with friends and family
from their respective hometowns gives this album a captivating and very
personal feel. Let's hope that the end of this trilogy simply marks the
beginning of something new.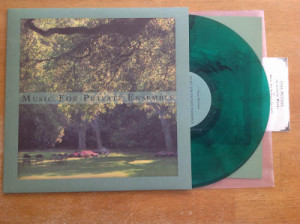 Sean McCann – Music For Private Ensemble (Recital)
Easily the most ambitious and refined work in McCann's massive and already
impressive catalog. Here he plays composer of one, stacking layer upon layer
of instrumentation to create a full orchestra sound. Sweeping string arrangements
and grand gestures abound, but injected with a decidedly avant impulse that
doesn't make this sound stuffy in the least bit. A major statement in every way.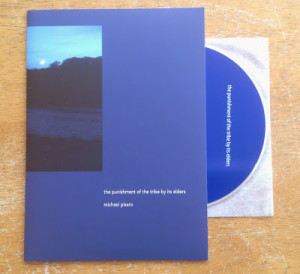 Michael Pisaro – The Punishment of the Tribe by its Elders (Gravity Wave)
Pisaro's compositions take a focused and patient ear with their spaciousness
and extended silences. He has a unique sense of pacing and development,
though, that rivals Lambkin & Lescalleet's work in terms of its captivating
power. When his electric guitar downstrokes ring out in the second half
of The Punishment . . . , you might get fooled into thinking it's
the latest Earth album you're listening to.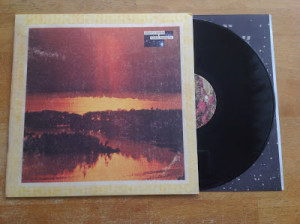 Primitive Motion – Worlds Floating By (Bedroom Suck)
As with previous efforts, Primitive Motion, the duo of Leighton Craig and
Sandra Selig, are still very much a minimalist pop group in every sense; however, the
songs on Worlds Floating By show much more dynamic range and emotional depth. Basic
programmed beats, cheap keyboards, and blurred vocals are still the core ingredients,
but yielding hummable gems like "The Hill" and "Mortal Souls", which are two of
our favorite pop songs right now.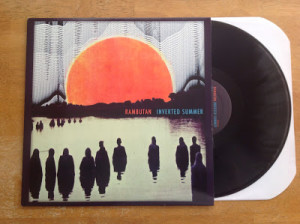 Rambutan – Inverted Summer (Fabrica)
Rambutan (aka Eric Hardiman) has been a mainstay on our podcast show
since its inception. Hell, we even jacked our standard intro music from Rambutan's
The Temple of Echo CD-R. While we have listened to loads of Hardiman's music
over the past several years, we still couldn't help but be blown away by
Inverted Summer, his first LP release, with its gripping and well-crafted
alien sound environments. His most accomplished work to date.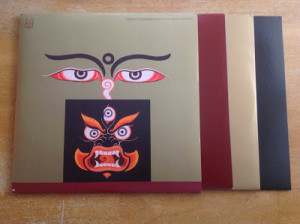 Ákos Rózmann – Images of the Dream and Death (Ideologic Organ)
Lavish 3LP reissue and re-recorded version of this beast of an electro-acoustic
composition that was originally conceived during the mid-70's. Serene at various
points, completely unsettling at others. This was cut to vinyl by Rashad
Becker, whose own work might be picking up where Rózmann left off.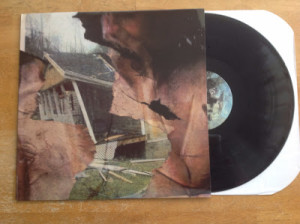 James Rushford & Joe Talia – Manhunter (Kye)
At this point, virtually every Kye release is a "must have" for us here
at FFF. The Call Back the Giants, Good Area, and Anton Heyboar LPs
were all essential listening, but we found ourselves returning to Manhunter
(a nod to the 1986 Michael Mann film of the same name) the most with its
suspenseful ambience, mournful piano lines, mysterious found sounds,
and plodding, yet seamless, forward motion.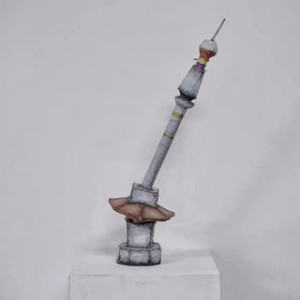 Sky Needle – Debased Shapes (Bruit Direct Disques)
In the wake of Mad Nanna's visit to Mankato this year, we became
completely fascinated with all of the great underground musical happenings
taking place in Australia. Part of this was fanned on by the arrival of the second
full-length album from Sky Needle in our inbox. This Brisbane-based group of
junk-punk improv jammers create an infectious blend of loosely-wound low-end
grooves and kitchen-sink clatter with their homebuild instruments, and they
happen to have, in Sarah Byrne, possibly our favorite female vocalist out there
right now.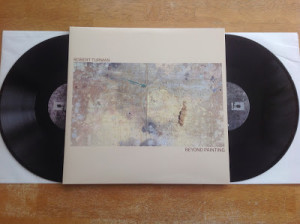 Robert Turman – Beyond Painting (Fabrica)
A much-needed 2LP edition of a previously ultra-limited CD-R release
of Turman's gorgeous, and completely mind-erasing, loop-based compositions
and Middle-Eastern-tinged drones originally recorded back in 1990. Don't
let that date fool you, though, this music is as fresh and alive as any
contemporary zoner.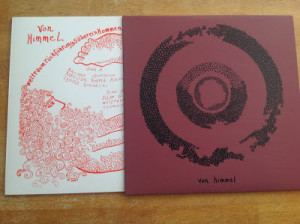 Von Himmel – Rock N Roll Animal/Traum Esel (Donkey Disk)
& weltraumrückführungsübereinkommen (Sloowax)
This mysterious San Francisco-based group (?) are making some of the
most amazing psych-drone-rock-whatsis right now. Somehow they seem
to tie together every notable sub-underground ripple of activity from the
last 40+ years: Krautrock, free-folk, noise, Dead C-styled drone-outs,
you name it; and it's all presented in a real admirable way that recognizes
and pays tribute to their fringe lineage. In this case, we couldn't
choose one album over the other.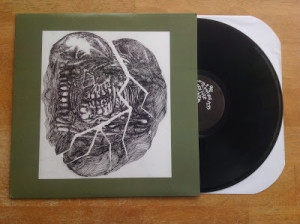 Wolf Eyes – No Answer : Lower Floors (De Stijl)
Powerful return of the Wolf Eyes crew after a few year hiatus, now featuring
a leaner, meaner group sound focused on tension-filled songcraft over
out-and-out noise bombast. Our favorite rock album of the year.