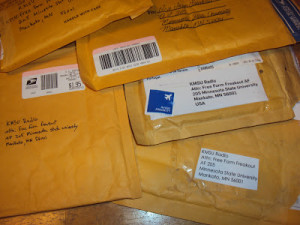 E-mail us at:
fffreakout[at]hotmail[dot]com
If you have music you'd like to submit to the show please send to:
KMSU Radio
Attn: Free Form Freakout
AF 205 Minnesota State University
1536 Warren St.
Mankato, MN 56001
*Note: We make every effort to check out all of the material that is submitted to the show and try to support and include as many artists and labels as possible from around the world that we are interested in. Please understand, though, that due to the sheer volume of material that we receive during any given month that we are unable to include everything that is submitted.  Feel free to contact us if you have any questions.